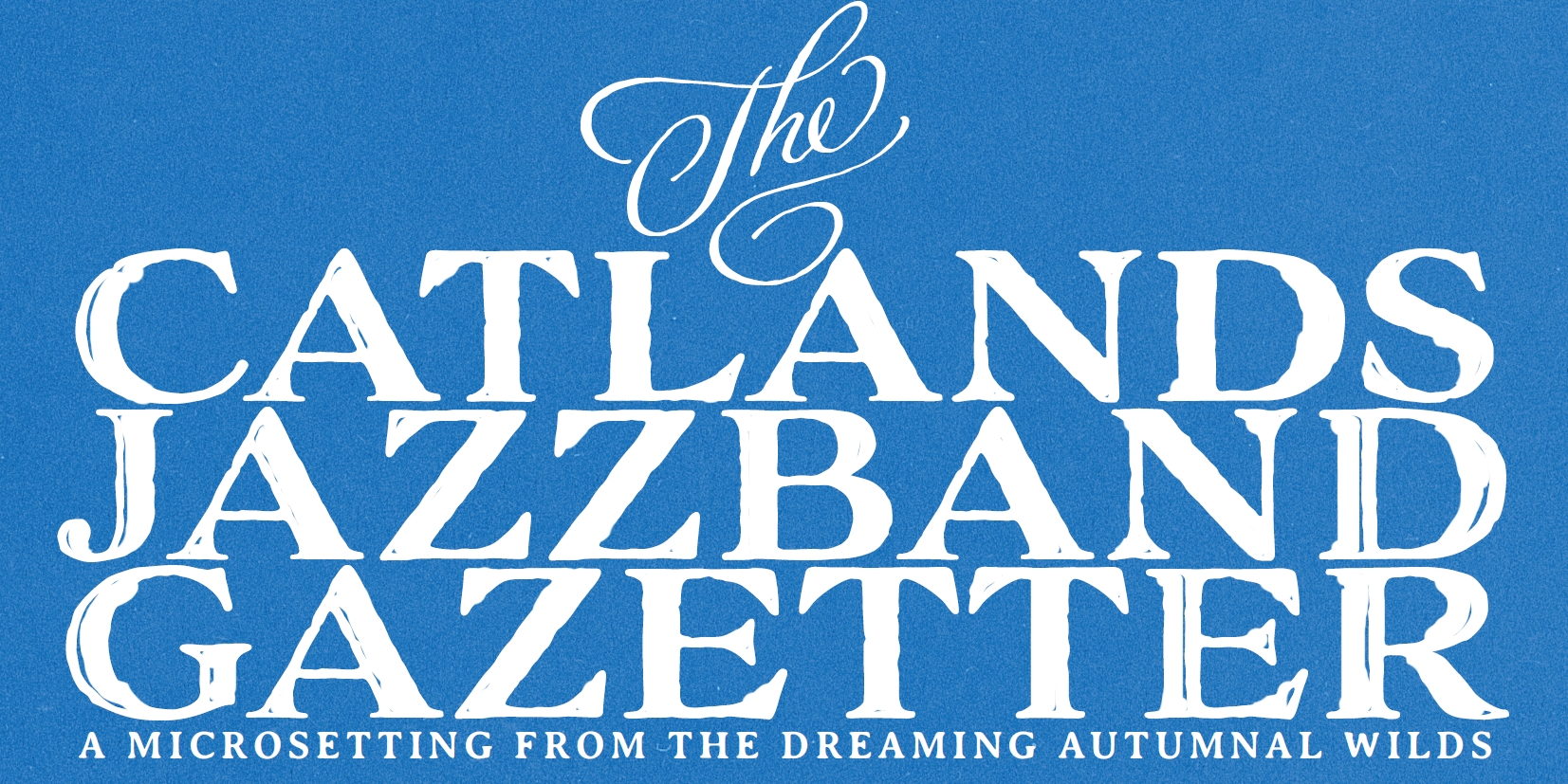 The Catlands Jazzband Gazetter
Attached to the page now is a fixed version of the PDF which corrects two errors:

Page 25 - "What do you see in Reflection" should be "A riverboat is making its way here, what's that about? [d6]"
Page 29 - Entries wrong. Should be: 1-2. Bridgetownie 3. Riverbanker 4. Bridgetopper 5-6. Underbridger
Additionally, I will be attempting to fix up this book for printer friendly home printing. Apologies for the delays, I'm hard at work on many other projects/keeping the rent up in NYC in quarantine.
Thank you,
- Brian
Files
Catlands+Errata.pdf
11 MB
Mar 06, 2021
Get The Catlands Jazzband Gazetter